Netherlands
Our business in the Netherlands consists of a balanced portfolio of production and development projects.
Dana has interests in 21 oil and gas fields including the De Ruyter, Hanze, Van Ghent and Van Nes fields, one exploration license, two potential developments in Denmark and two in The Netherlands.
We've been active in the Dutch sector of the North Sea since 1964. In 2010 our acquisition of Petro-Canada Netherlands B.V. bolstered our Central North Sea portfolio, giving us operating capability in the Netherlands and bringing an experienced management and technical team on board.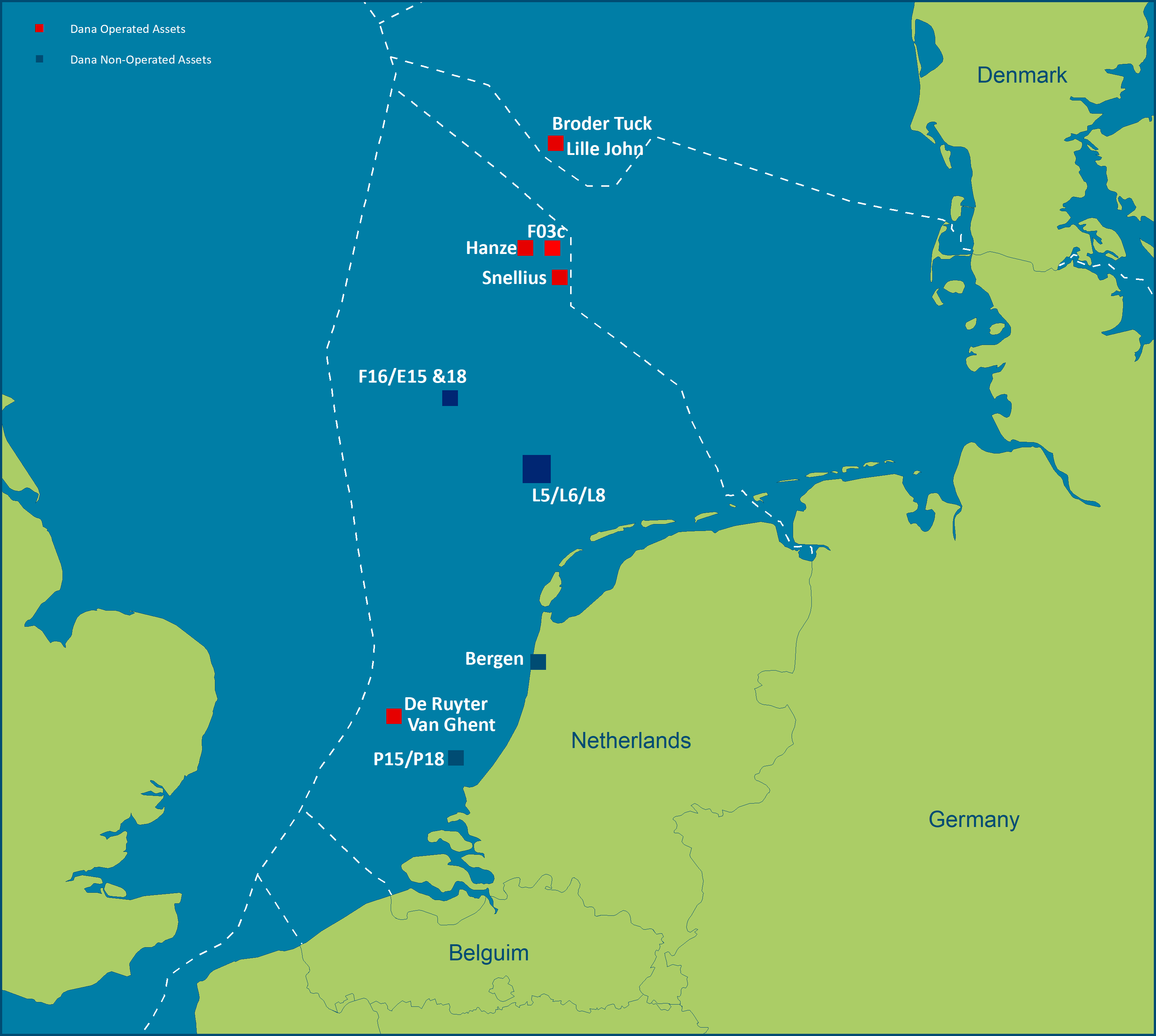 Contacts
Den Haag
Dana Petroleum Netherlands B.V.
Binckhorstlaan 410
2516 BL Den Haag
The Netherlands
Tel: +31 (0)70 371 3000
Fax: +31 (0)70 371 3999